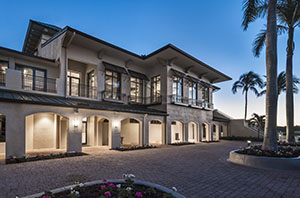 Pelican Marsh has long established itself as one the finest communities and golf clubs in the Naples area.
The community is young and dynamic; residents enjoy an active family lifestyle with a dynamic tempo of social and recreational activities. The Community Center, a gathering place for residents, is home to the Tennis Center, state-of-the-art Fitness Center, wellness classes and spa services.
Pelican Marsh Golf Club members add golf to their "Naples Lifestyle." The Club, with its warm and inviting membership, offers a full calendar of social, golf and dining activities, as well as an expertly designed practice facility and championship golf.
Pelican Marsh is a Private Golf Club, fully owned by its members and proudly remains a model of financial strength.