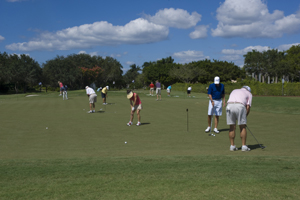 Members and their guests are encouraged to take full advantage of the wide-array of men's and ladies' clinics, custom club fittings, Demo Days, and individual lessons.
Uniquely designed programs covering all aspects of the game, as well as private lessons for golfers of any ability and age, are led by our PGA professional staff.
For more information or to schedule a private lesson today, please contact the Golf Shop at (239) 597-1858.