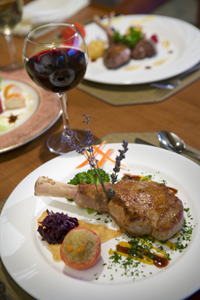 Pelican Marsh Golf Club offers its members a choice of unique dining experiences enhanced by a friendly and attentive staff.
The Grille Room offers casual dining with panoramic course vistas, while the Grille Terrace with its veranda awash in tropical breezes and torch-lite evenings is perfect for celebrations with family and new found friends.
Add elegance to your dining courtesy of the formal Dining Room or celebrate that special occasion in our private dining room—an intimate setting with its own private terrace.